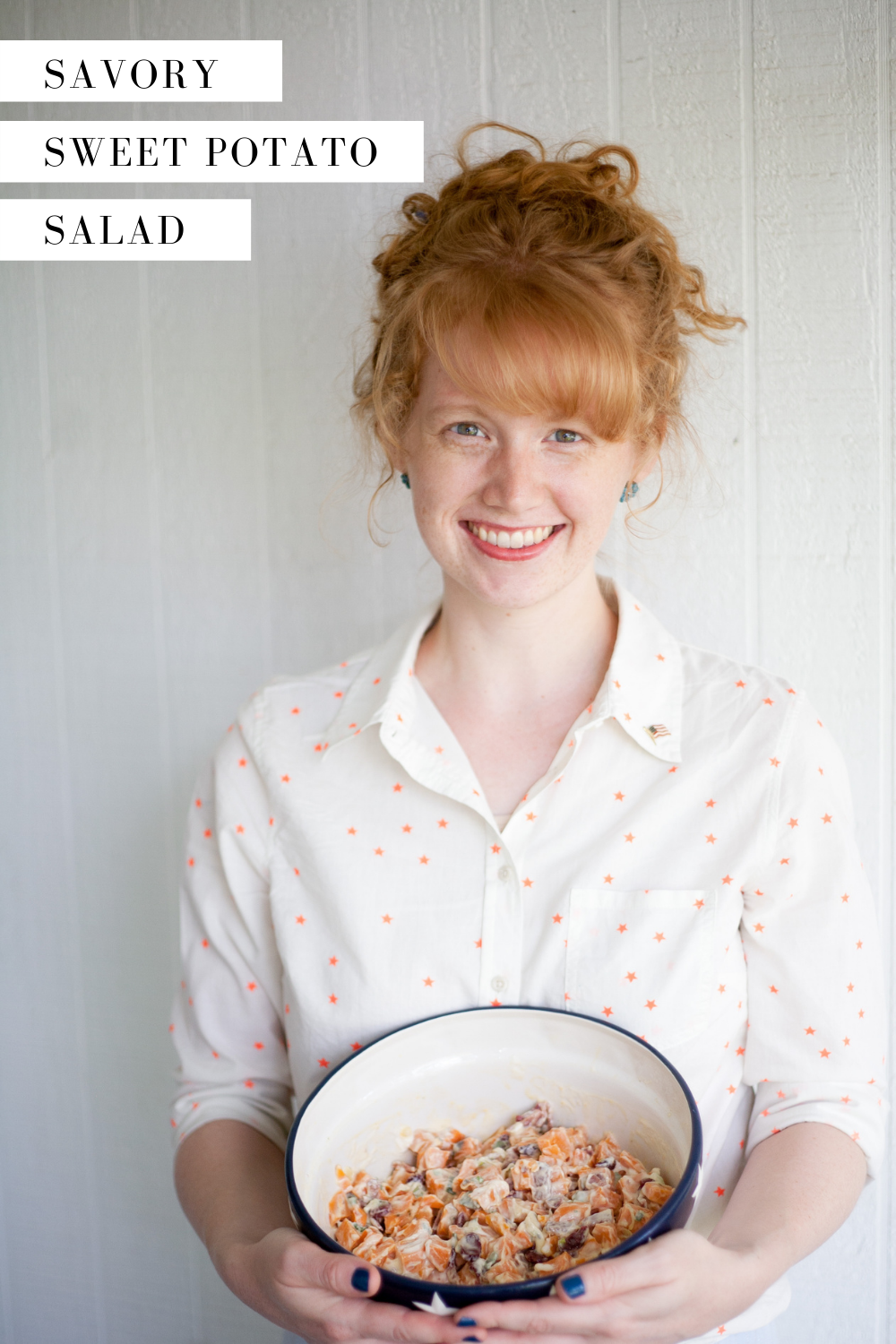 This easy-to-make savory sweet potato salad is always a crowd-pleaser whenever I add it to potlucks or serve it at home parties!
It's especially perfect for fall meals, such as Thanksgiving, when you want to do something different with sweet potatoes (especially in warm climates!), or for summer picnics to change up the usual white potato salad. Some of my family members can't eat white taters so this is also a great alternative for dietary needs.
The flavor is even better the next day, so feel free to make it ahead of time. I use turkey bacon but regular bacon will also taste fantastic. Because of the bacon, mayo, and orange juice, I don't add extra salt or seasonings, so adding a no-salt herb seasoning is up to you!
INGREDIENTS: (for 6-8 servings)
3-4 medium sweet potatoes, peeled, cut into chunks
Orange juice
5-6 strips of bacon, cooked, crumbled
2 green onions, chopped (optional)
1 cup dried cranberries
Mayonnaise
Preheat oven to 375F. Cut the peeled sweet potatoes into medium-sized chunks. They will shrink when cooked so they don't have to be bite-size.
Place chunks in a baking dish, add orange juice to until the potatoes are half-way covered. The orange juice is an important step because it will keep the potatoes from turning a weird brown color (read: unappetizing...trust me, I've tried simply roasting them in olive oil!) and also adds a hint of citrus flavor.
Bake for 25-35 minutes, or until tender but not mushy. They will be mixed with mayo so you want them to hold their shape.
When the potatoes are cooled, add to a bowl with all the remaining ingredients and mix.
Refrigerate overnight for the best flavor and serve chilled.
Enjoy! Let me know if you added other ingredients or simply if you liked it!